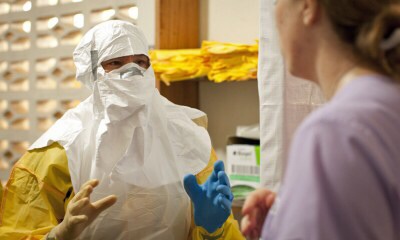 As I prepare for service as a minister of health on the African continent I am particularly disturbed by news of the Ebola virus epidemic that has gripped much of West Africa. Dr. Kent Bradley, an American physician working with Samaritan's Purse to fight the Ebola outbreak, has contracted the disease. Please pray for him, for all the workers, the lives to which they minister, the lives to which they might not have the opportunity, the continent of Africa, and for the abundant life of Christ to come to all people. Hundreds have already died from this outbreak, including about fifty healthcare workers.
Please pray against this microscopic protein, but pray against spiritual forces that are using it to steal, kill, and destroy. The Name of Jesus is bigger than the African continent, bigger than the globe this disease threatens, and bigger than evil itself.
"Continue steadfastly in prayer, being watchful in it with thanksgiving." (Colossians 4:2, ESV)
While we wrestle in prayer, let us not become so distracted even by our God-given passions that we fail to come against the powers that threaten Israel at this very hour also.
Read more about Dr. Kent Bradley at http://www.samaritanspurse.org/article/samaritans-purse-doctor-serving-in-liberia-west-africa-tests-positive-for-ebola/