When I was a teenage brother of three, I took Proverbs 17:17 out of context to suit myself. On my bedroom door I posted a sign that read, "A brother is born for adversity," and I did my best to bring to each of them their fair share of it. I knew it was an ironic perversion of the phrase, but it served my purpose.
The truth of that verse struck me recently, and I was pierced with the awareness that the adversity for which I am preparing has not yet come. I have no idea to what extremes I will be pushed, or to what disaster I will respond. I do know this: God's purposes are always provided for and He is transplanting a sheepdog to where the sheep are very near the wolves. I will be tending the flock in a different role than I ever have before, but the Spirit reveals to me that, as bad as things have been in Uganda and continue to be in her surrounding countries, there is something coming which none of us has yet seen or understood.
While mulling this over, I was recently preparing for a speaking engagement in which I would address the survivors of fallen police officers. I considered how I could adequately summarize my own traumatic experience in a way that would communicate the gravity of my pain without going into so much detail that it would divert the focus off the healing. This phrase was given to me: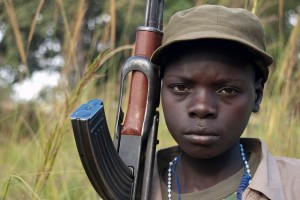 "I was forced to kill my fellow officer."
As soon as I said it, I was overwhelmed with passion for the children escaping from the conscripted service of Joseph Kony and the LRA. Recently forced out of Uganda, the LRA press-gangs boys into military service forcing them to kill their family members and neighbors as initiation into their army, and exploits girls as sex slaves and burden-bearers. Refugees from this genocidal terrorist organization, including those who escape its service, often flee to Uganda.
As I prepared to communicate a few thoughts on "support" to a fellowship of  grieving Floridians organized for that very purpose, the appropriateness of God calling someone with my experience to minister healing in Uganda became abundantly clear to me: I, too, was forced to kill one of my own.
Scripture references:
Proverbs 17:17 A friend loves at all times, and a brother is born for a time of adversity.
Matthew 10:16 I am sending you out like sheep among wolves. Therefore be as shrewd as snakes and as innocent as doves.
Matthew 24:22 If those days had not been cut short, no one would survive, but for the sake of the elect those days will be shortened.
2 Corinthians 1:3-4 Praise be to the God and Father of our Lord Jesus Christ, the Father of compassion and the God of all comfort, who comforts us in all our troubles, so that we can comfort those in any trouble with the comfort we ourselves receive from God.