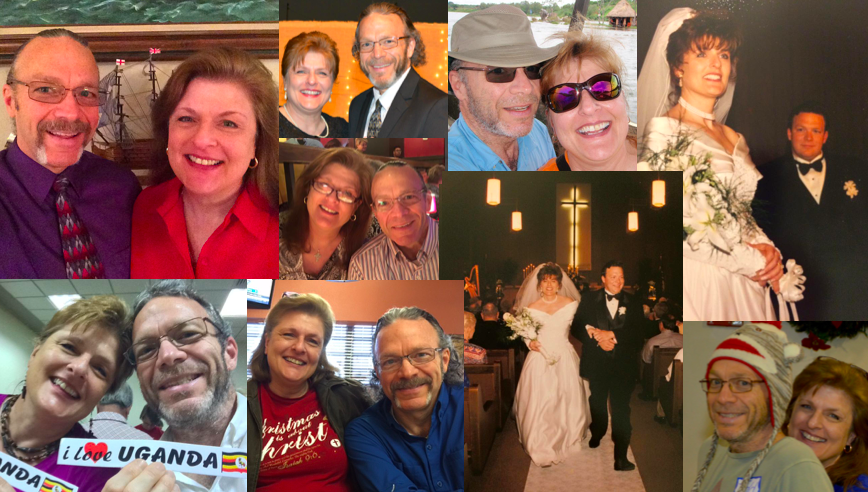 Cindy and I sort of have an agreement that we will not spend our household budget on inflated gifts and flowers for Valentine's Day, but that doesn't mean I can't put something celebratory in her online profile.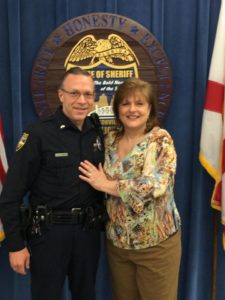 A social media caption I wrote this morning, which grossly understated her contribution, read:
"There's nothing quite like a girl who's willing to put up with late night shifts, extended hours, insecurity regarding hubby's safety, taking care of things at home, and habitual control issues that can wear and tear on any relationship. My valentine is a champion! "A wife of noble character who can find? She is worth far more than rubies. Her husband has full confidence in her and lacks nothing of value. ...Many women do noble things, but you surpass them all." (Proverbs 31:10-11, 29, NIV) Happy Valentine's Day, Cindy Lemmon!"
Her husband has full confidence in her......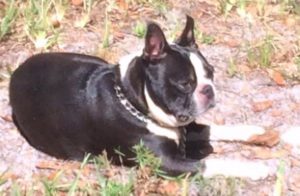 Cindy's had anything but a happy way of it lately. Our precious furry friend, Duke, took ill a couple months ago and we finally had to put him down.  In his last days, Cindy broke her shoulder heroically cradling Duke instead of catching herself in a fall.  She's been nursing her gimpy fin ever since, dealing with intense pain and all the inconveniences of not being able to flap both wings, but she's done it with a smile. As if pain and grief weren't enough of a duo, they teamed up to form a villainous alliance with unmet deadlines at work, an upper respiratory infection, and the typical specks of irritation in any home or relationship that make everything chafe when rubbed together.
Many women do noble things, but you surpass them all. 
I've been so overwhelmed with Nursing School and whether I'm making a passing grade on any given day that I have failed to recognize what the lady beside me is pulling off. An honest inventory of the foes she's fighting would include: my mid-life career change, being a Nursing School wife (every bit as demanding as police-wife), seemingly endless missionary preparations with ambiguous ministry launch plans and dates, plus all the stuff that goes in between like medical evaluations, surgery prospects, emptying nest, outstanding debt, and more. The truth is life is tough. But when the ones who live it give it what they've got and come out shining like my wife does, that's a sparkling example of God's refining fire at work.
I have failed to recognize what the lady beside me is pulling off. 
"I have told you these things so that in me you may have peace. In this world you will have trouble. But take heart! I have overcome the world." John 16:33, NIV
Thank you for praying for my Valentine! She's got her hands full and I'm not always the most attentive sidekick.