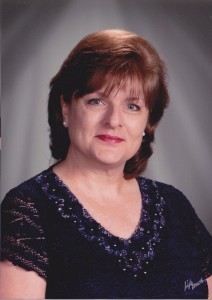 Let me take a moment to tell you about my wife, Cindy.  She is, without a doubt, the finest woman I know.  Furthermore, God could not have paired me up with any more perfect partner for the future to which He has called us.
Cindy grew up the baby girl in a rural family with two older brothers.  She learned how to grow things, how to make things, how to sew and cook, how to get by without extras, and make much out of little.  She learned hard work as she watched her mother do for the family while her father laid stone and ran a reputable masonry business, contributing to several of the structures in our well-known local landscape.  She learned something else too – how to love no matter what.
As she branched out from her parent's home, Cindy learned to be independent but at the same time dependent on God.  She learned how to part with her familiar tradition to follow God's lead, and she learned devotion, which she earnestly practiced while following that lead.  She learned to wait for God's promises as she remained single while her friends celebrated weddings.  She learned to trust God's healing power after being diagnosed with cancer and how to walk in His divine health once delivered of it.
When I first met Cindy, she was volunteering at the audio-recording kiosk in the large church we attended back then.  I had been hired by our church to provide security and traffic control during large services, and occasionally we found ourselves together in the foyer with time to chat.  She had a respect for uniformed authority, and apparently only noticed that I existed after she witnessed me snap my hat off as I entered the building one rainy day.   I guess I reminded her of the military photos of her father or brothers when I tucked my cover under my arm.  Whatever the case, she was doing for others and recognizing those who do the same, and God began to answer the prayers of both of us in our pairing.
I was a single father of two small children at the time, and was devoted to those kids.  On our first date, Cindy captured me with a statement she made, "You don't have to have children for them to be your children."  She has lived that ever since too!  As stepmother to our children, the "step" in the relationship has always been silent.  Now grown, our kids still interact with her as children to a mother, and Cindy looks forward to the chance to be "Maama" to the Ugandan children God will send our way.
For a dozen years, Cindy's official title at work was "executive assistant."  She was the headmaster's secretary, but most of the faculty and staff at that private Christian school would testify that she really ran the place.  She did so even when we spent time at extra-curricular activities like the homecoming football game or teacher appreciation Sunday at the sponsoring church.  She can fix, manage, or delegate just about anything, and she really is in her element when she's managing, directing, organizing and administering. (Read "Standing in the Fray" for an update on this position. She's been working at non-profit girls' organization learning a thing or two about resource development.)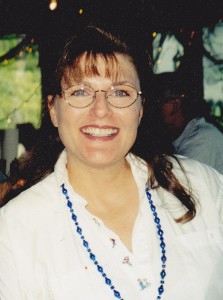 Speaking of fixing, Cindy is a top-notch seamstress!  Not only does she tailor clothes to make extra income, she loves to teach her craft, mentoring both girls and women who eagerly want to learn to sew their own clothes or artistic fabric projects.  She hopes to put this passion to practice when we get where we are going, to help Ugandan women become self-sustaining through the discipline of sewing.
Cindy is the perfect complement to me.  Where I am weak she excels.  She is my sounding board, my cheerleader, and my wise counsel.  She knows my tender spots and treads them carefully, but is not afraid to point out when my weaknesses are tipping the scales in their direction.  She is supportive and loyal, and the most amazing thing about her is that she loves me.  She loves me when there is nothing to love, when my humor and hope are gone, she reminds me she's going nowhere.  I have nothing to fear because God is with me and He has given me the perfect partner, my precious bride, Cindy.
Related post: Celebrating Mrs. Incredible on Valentine's Day (2017)
Follow this link to filter out all my chatter and see what Cindy has to say.
The views expressed on this website are those of its author(s) and do not reflect the views of any organization or employer, past or present.