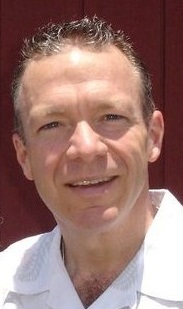 Allow me to introduce myself.  My name is Todd.  I have spent the last twenty-five years working in law enforcement, most of that time as a patrol police officer.  I have also worked as a corrections officer, a property crimes investigator, a homicide detective, a police station administrative manager, and perhaps most providentially as the peer support coordinator for our agency's Employee Assistance Program (EAP).  It was there that I heard myself, many times a day, speaking the same words of healthy encouragement I, myself, needed to hear, and it was there that I learned to abandon the whims of my personal pleasures for the providence and purpose of God.  The religion taught to me in my childhood met the turf on which I was walking, and the screech of that rubber meeting the road startled me awake from a long spiritual sleep.  I was revived, reborn even, to walk in service, a truly liberating experience and fulfilling calling.
I grew up in a traditional Christian home, behaving as I thought a Christian should, going to church regularly, keeping the commandments as best I could, all the things one would do when they believed their goodness would get them through the Pearly Gates.  I  worked in the nursery as young as twelve and taught Sunday School First through Third Graders at age fifteen.  Awkward, defiant, and intellectual, I did not always fit in with my classmates, but was right at home working with children, even diapering babies when most of my peers were still fending off cooties.  I didn't know it then, but God was shaping me for a future I would put off.
A couple times a year our church was visited by one or two missionaries who bored us with their slideshows and droned on about how different life was somewhere else.  I was unaffected and uninterested until one year when, for reasons I don't remember, I was stirred to a promise to be a missionary for God.  I had no idea where, how, or when, and that promise soon faded out of memory as I made other plans instead.  (For more about that read A Promise Delayed.)
When I was way too young, I fell in love and got married and soon had two children of my own.   Shortly after giving me my second child, my young bride also served me with divorce papers.  Ironically, one of her complaints was I spent all my energy on those kids and none on her.  She decided she did not want to be married with children anymore, so she left me and them to figure it out for ourselves.  Whatever energy I spent on kids while married was nothing compared to what I would spend as a single daddy!  One lesson I learned in sharing those kids with their mother over the years was that they are really God's kids, not mine, and He will care for His own.  Later, that lesson would expand when He showed me just how many are "His own" and that my stewardship did not end with just the two kids who bore my last name.
As "my" two children are grown and need their earthly dad less and less, and as I neared retirement from law enforcement, the old promise I made to God was awaken when I read Rich Stearns' The Hole in Our Gospel several years ago.   That, coupled with the amends I had learned to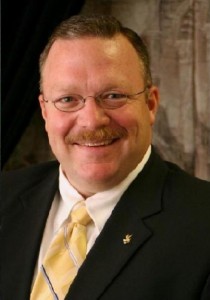 make as part of my twelve-step recovery from an eating disorder, was leading me to seek God for every decision, not just the big ones, and to spend myself on those who had nothing to spend on themselves.  Having indulged every impulse and craving for most of my life, I came to understand that the hungry were dying for want of something I had abused to excess.  God delivered me from the 150-pound sarcophagus of extra weight in which my self-indulgence had encased me, and I could not bring myself to believe that it was not without a grander purpose.
God blessed me with a wife who loved my children as her own and demonstrated that loving children doesn't have to begin at birth or be dictated by DNA.  Cindy and I had always fancied the idea of Africa.  God even gave us a friend named Sophie from Liberia, who came to us by way of a refugee camp in Ghana after murderous raids had torn her from her home and family.  Once when I was visiting and asking questions about the photographs on Sophie's wall, I was dumbfounded when she explained that most of her pictured relatives had been killed in the raids.  When the call to missions came, we thought about Liberia and Ghana, but something told us that was not our destination.  We wondered and questioned, but when we heard the word "Uganda" spoken from the pulpit at our local congregation, we both instantly knew that was the word that would one day come to mean "home" to us.  We have immersed ourselves in the hope of being there and loving on the children and families of the hurting there ever since.
I have begun a second career, but this time in nursing. The Lord has made it very clear to me that I am to become a nurse.  I don't know exactly how He intends to use me, but I have a  suspicion that teaching Ugandan nationals how to care for themselves and their own will be the major part of it, perhaps even training nurses themselves. I have learned that God uses the pain of our past to develop the passion of our today, so I expect nutrition will be a major part of my emphasis, as will trauma recovery, miscarriage and neonatal care, and critical/intensive care, as these have all had a part in making me who I am.
The most important thing I have learned is that we humans have a way of turning our backs on the fact that the Creator of the universe found us worth dying for.  If I can get that message to as many people as I can, then perhaps one or two of them will find themselves worth caring for too.  That's what it took for me to turn from the self-indulgence of my old self and seek the will of God for my future.
What is He calling you to do next?

The views expressed on this blog are my own and do not reflect the views of any organization or employer, past or present.
Todd's Links: