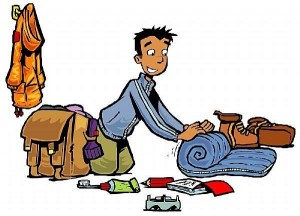 Our itinerary is paring down to a manageable level, as some of our would-be hosts have not responded to any of my email hails. We plan to spend the first day resting and acclimating to the other side of the world's time zone. Our first stop will be the Okoa Refuge in Masaka. Then we will be staying with Carol Adams at Y.E.S. Uganda for the Easter weekend. Our plan is to go North from there to Gulu, where there are two ministries we will be visiting, both affiliates of Every Child Ministries, Nancy Cordoza and Cathy Hayes.  After our stay in Gulu, we will head Southeast to Jinja and its surrounding villages, where we hope to visit Russ and Marcia Baugh (also ECM affiliates) and Amazima Ministries. If we can fit it in, we may visit Mbale, where the Baughs have just begun building a children's home and where CURE International has a hospital. If God will arrange it, we would very much like to meet the folks at the only UMC mission we could find in that area: Uganda Christian Solutions. On our way back South, we look forward to stopping at Noah's Ark Children's Ministry, a CRU affiliate run by Pietr and Pita Butendijk, in Mukono on the outskirts of Kampala, the nation's capital. In Kampala, we plan to visit 60 Feet, the rumors of which were first to get our own feet moving toward Uganda at all. We seek God's will, not our own, in this tour and with the direction for our lives. We are trusting that, nestled in His care, we will be safe and well.  His will be done!
We covet your prayer support. Thank you for caring. We will post pictures as we find the opportunity. Likely as not those will appear on the Facebook page: www.facebook.com/ugandatour2014, so be sure to visit and "like" that page so you get updates. Also, don't forget to subscribe to this blog if you haven't yet. Just enter your email address in the subscribe bar on our home page and follow the directions in your email.
Thanks all! Love and hugs!!
~Todd and Cindy