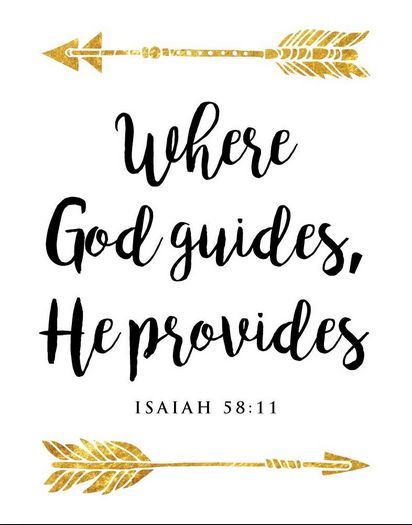 Where the Lord guides the Lord provides. The battles to which He brings us are His to win, while the orders of a spiritual warrior are to "pray without ceasing," "be still and know," and "after all, to stand." When those battles have to do with health, we are further instructed:
"Is anyone among you sick? Let them call the elders of the church to pray over them and anoint them with oil in the name of the Lord." (James 5:14, NIV)
It is in response to these orders that I write this update, which may err on the side of overshare since my recent prayer concerns are of a physical nature. You may remember I alluded to some of this in September's post.
For the last couple years I have endured minor pain and stiffness in my back, but dismissed it as merely part of nearing fifty. It turns out that aging is not supposed to hurt and pain really is an alarm for something amiss. After many sessions with my doctors and an MRI machine, it has been revealed that I have a lower spine issue that requires intervention. I have had two lumbar epidural steroid injections and have been going to physical therapy in hopes that surgical spinal fusion can be avoided. At the same time, another pain symptom in my groin, which green-flagged my start to the doctor after all this ignored pain, has proven to be an inguinal hernia, for which I have been referred to a surgeon. Each of these issues has brought warnings not to lift heavy objects, difficult orders to obey when one is a new nurse on an intensive care unit.
A good military commander will not attack merely one front, but will overwhelm an enemy with flanking maneuvers from all sides possible, and Satan is a crafty destroyer. So it is with my family recently. My physical concerns come at a time when I am also under the pressure of an extended orientation at work. Having failed to achieve satisfactory progress in critical decision-making necessary to remain in the ICU, I risk being reassigned to another new unit where I may have to learn everything anew. On other fronts, someone very dear to me faces the news of a cancer diagnosis, my parents are addressing their own health problems, and so on and etcetera.
I am reminded that the Lord has crafted His handiwork, and the maintenance of our bodies is a shared stewardship. While I should care for His temple with the diligence of one loaned an antique car, I also have to remember that He is the Chief Mechanic and Great Physician. We are called to pray for God's will to be done on Earth as it is in Heaven, because the will of God is not the rule on this dirt world. God gave authority over this world to Adam, and man has been running the way of sin, decay, and death ever since. The Son of God and Son of Adam, Yeshua (Jesus), was born to combine the power of Heaven with the authority of Earth, and we as heirs were given permission to wield that powerful authority with prayer. It is precisely this miraculous combination that we celebrate at Christmas and, as Christians, every day in prayer. Thank you for fortifying my position with your prayers. My hope is for full remission after my loved one's treatments are complete, that I may be spared spinal surgery, and that a hernia repair will not interfere with my new job.
I am an ICU nurse by the will and design of God - the Lord of Heaven's armies, and He will resource my development. For where the Lord guides, He provides!